This week the National Institute on Drug Abuse released the 2015 Monitoring the Future report which follows the dangerous issue of underage drinking and drug use. In 2015, teen alcohol use declined in all grades surveyed (8th, 10th and 12th grades).
Highlights from the report:
Binge drinking (five or more drinks in a row within the past two weeks) is now 17% among 12th grade students, down from 19% percent in 2014.
In 2015, 38% of 12th grade students said that they have been drunk in the past year, compared to 41% in 2014, and 52% in 2001.
Past-month use of alcohol was 10%, 22%, and 35% of 8th, 10th and 12th graders, respectively, compared to 5 years ago, with rates at 14%, 29%, and 41% percent in 2010.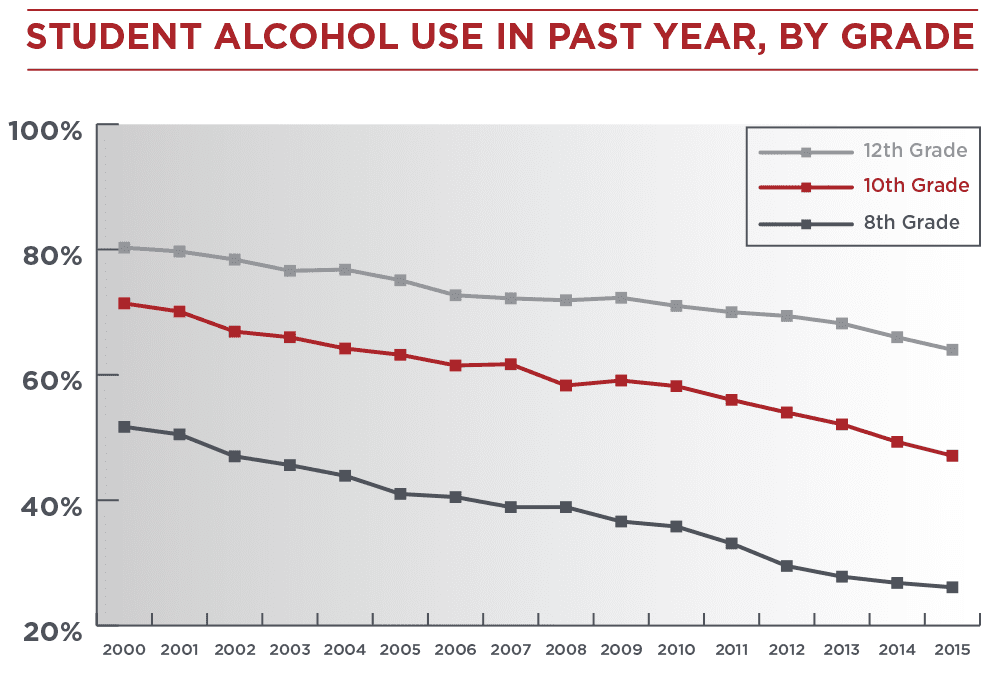 MADD says: Even though progress is being made, the percent of teens drinking underage is still unacceptable. 40% of 12th graders have reported being drunk in the past year. And each year, almost 4,700 people are killed as a result of underage drinking. ... Research shows that children are weighing the pros and cons of drinking alcohol as early as age 8, and evolve those perceptions through age 21. That's why MADD urges parents to talk early and talk often with their children about the dangers of underage drinking.
The trends above are certainly encouraging, but that does not mean teen drinking has been abolished (or even anything close to it). If you, a family member, or a friend finds your teen in trouble with the law, you should contact a Denver area attorney immediately. At the Orr Law Firm we specialize in DUI, and other cases stemming from a teen drinking underage. Please call us at 303.818.2448 as soon as possible.